Quilted Purse No. 10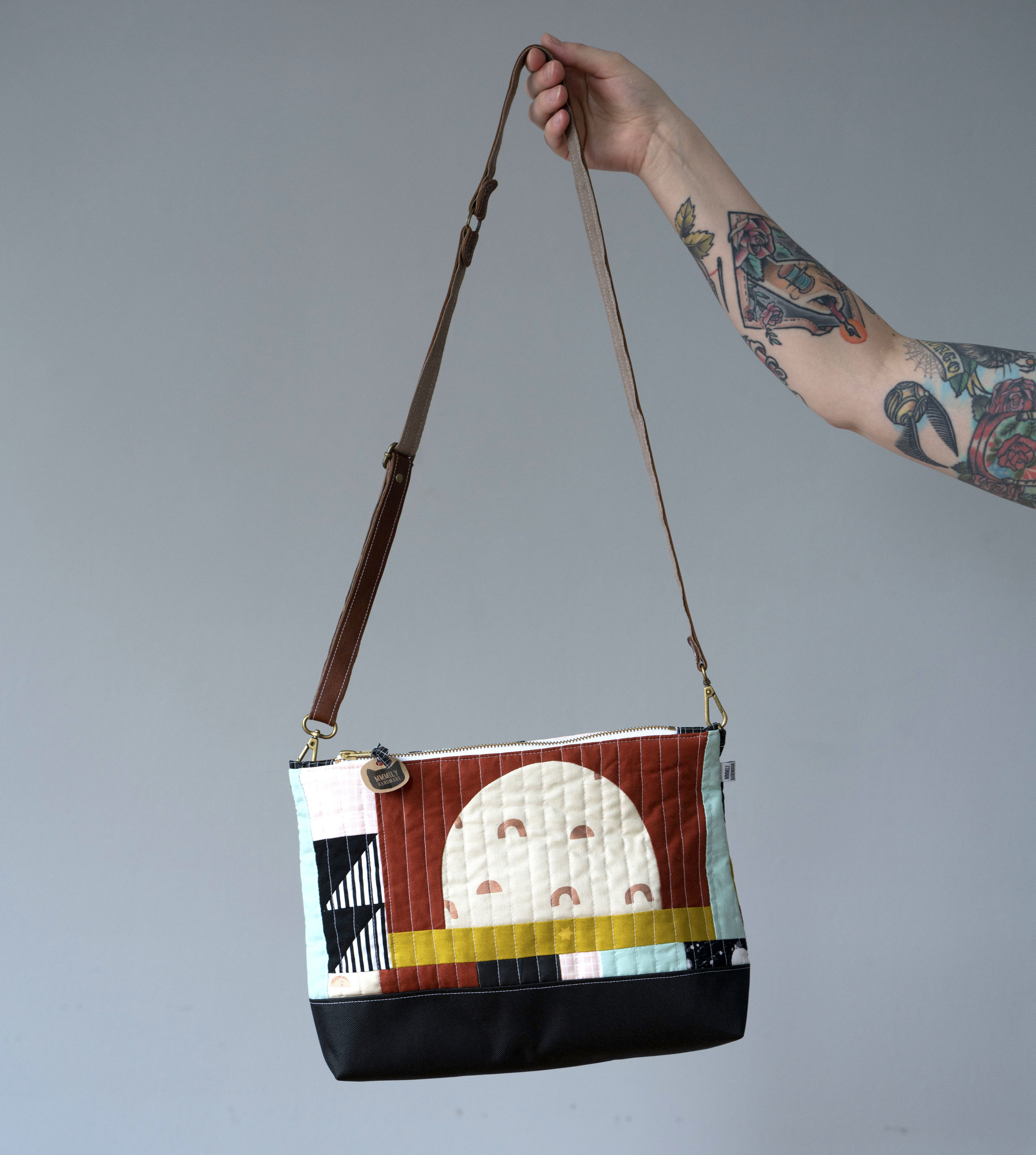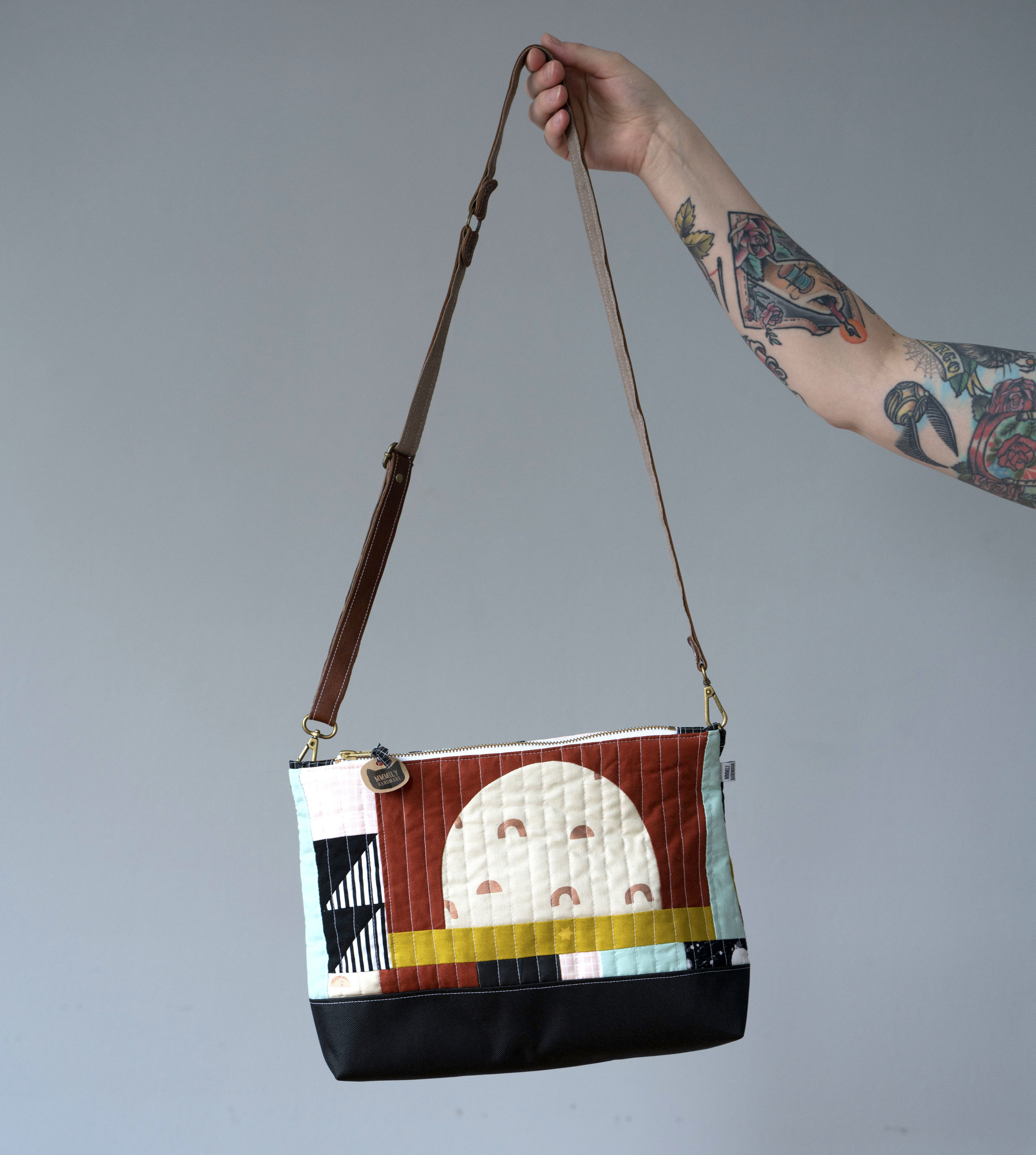 Quilted Purse No. 10
This quilted crossbody purse is one of a kind, pieced together with cotton fabric, and includes adjustable strap made from up-cycled leather. It it fully lined with water resistant nylon ripstop fabric, and has a waterproof canvas base. It features 2 interior pockets, perfect for keeping things organized.
This bag was created using the method of improv piecing, which means that no two bags will ever be the same.
Measurements: 14" x 9" x 3.5"
Strap measures: 47" at longest point
Care Instructions: Hand wash cold, dry flat